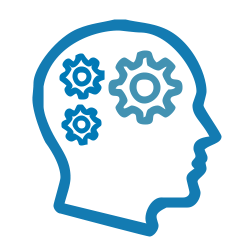 Indien studenten moeten leren werken met een bepaald programma of kennismaken met een nieuwe werkwijze, dan is er instructie nodig om studenten te begeleiden in het leerproces. Instructie kan het beste zo worden vormgegeven dat studenten deze tijd- en plaatsonafhankelijk kunnen volgen. Zo kunnen ze hun eigen tempo bepalen en eventueel meerdere malen de instructie bekijken totdat zij het zelfstandig kunnen uitvoeren in de praktijk. Als docent ben je voor deze handelingen geen tijd kwijt tijdens de colleges. 
Bekijk eerst welk materiaal er al bestaat voordat je zelf gaat ontwikkelen. Zo zijn er natuurlijk al tal van video's beschikbaar via video.saxion.nl, YouTube of Beeld en Geluid op school. Maar denk ook eens aan open leermaterialen. Bij open leermaterialen is het gebruiken, kopiëren, bewerken en verspreiden onder voorwaarden toegestaan. OER worden meestal, maar zeker niet uitsluitend, gepubliceerd onder Creative Commons licenties. OER komen vaak tot uiting in de vorm van OpenCourseWare (OCW), open textbooks of open cursussen (bv. MOOCs). Kijk op openonderwijs.saxion.nl voor meer informatie of voorbeelden van open leermaterialen.
Instructie waarbij studenten moeten leren werken met softwarepakketten worden vormgegeven via screencapture waarbij het beeldscherm wordt opgenomen met toelichting welke keuzes worden gemaakt en waarom. Van bekende softwarepakketten is al veel beschikbaar op het internet, maar mocht je zelf instructievideo's willen maken dan kan dit via Kaltura Capture.
Indien je een instructie wil maken waarbij handelingen centraal staan, bijvoorbeeld uitleg hoe studenten zich dienen te gedragen wanneer zij een client hebben of welke veiligheidsprocedures ze moeten volgen in een laboratorium, dan kun je het beste contact leggen met de Saxion video-unit. Zij kunnen dan professionele opnames maken om te komen tot een korte en verhelderende instructievideo.
Geschreven instructie is in sommige gevallen makkelijker voor een student. In dit geval kun je een handleiding of stappenplan maken met Word of Powerpoint. Mocht je studenten meer visueel willen uitleggen hoe bepaalde stappen dienen te worden genomen, bijvoorbeeld uit welke stappen een schrijfinstructie bestaat, dan wordt er vaak gebruik gemaakt van infographic. Infographics visualiseren informatie op een heldere en gestructureerde manier. Online tools om eenvoudig infographic te maken zijn Easel.ly, Piktochart en Canva.
APPLICATIES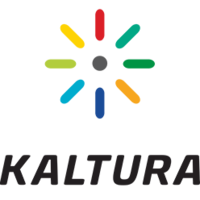 Kaltura Capture

Easel.ly

Piktochart
KENMERKEN