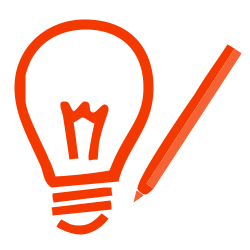 Een portfolio is in het onderwijs vaak een verzameling van werk van een student. In een portfolio geeft de student vaak een terugblik en reflectie op het werk dat hij heeft ontwikkeld. Ook wordt een portfolio in het HBO onderwijs vaak ingezet als beroepsproduct in de tweede fase van de opleiding. In een portfolio kan de student een eigen visie en mening naar voren brengen onderbouwd met verschillende voorbeelden. Bij portfolio's kun je ook denken aan productportfolio's bij opleidingen waar fysieke producten worden ontwikkeld, of een verzameling van foto's van het ontwikkelde werk. Je kunt ook denken aan een gedrags of vaardigheidsportfolio waarin de student terugkijkt op zijn eigen kunnen. Een portfolio hoeft ook niet altijd in tekst te zijn, dit kan ook in een visuele vorm of een combinatie van beide. Opleidingen geven in de eerste fase vaak een sjabloon mee om de student sturing te geven in de opbouw van het portfolio. In hogere jaren worden de studenten vaak vrij gelaten in hoe zij het portfolio vorm geven. Hierdoor heeft de student meer vrijheid in hoe hij het portfolio invulling wil geven.
Variatiemogelijkheden
Via Blackboard is ook het digitaal portfolio geschikt om voor zelfreflectie in te zetten. Deze tool staat los van een cursus, de student kan een portfolio aanmaken en hierbij uit verschillende cursus verslagen selecteren om ze bijvoorbeeld toe te voegen als bewijsmateriaal. Hierbij kan ook de feedback en de beoordeling van de docent worden meegenomen. Op deze manier kan de student bijvoorbeeld gedurende de opleiding al bewijsmateriaal selecteren voor het afstudeerportfolio. Dit portfolio kan als momentopname gedeeld worden met de docent. Er kan dus niet live worden meegekeken.
Studenten kunnen ook met behulp van videomateriaal laten zien wat ze hebben ontwikkeld. De Saxion toepassing Kaltura kan hierbij helpen. Met deze tool kunnen studenten eenvoudig video's opnemen en online beschikbaar stellen. Wanneer studenten video's moeten bewerken dan is een tool als Camtasia of iMovie een optie. Voor animatievideo's kunnen de tools Powtoon, Biteable of Moovly gebruikt worden.
APPLICATIES
KENMERKEN