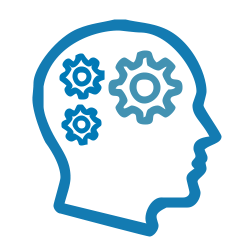 Je kan een gastdocent of expert uitnodigen in je bijeenkomst om meer over een onderwerp of theorie toe te lichten of om praktijkervaringen, voorbeelden en casussen in te brengen. De gastdocent kan naar de onderwijsinstelling toekomen, maar wanneer dit niet haalbaar is door bijvoorbeeld beschikbaarheid of bereikbaarheid, kan je mogelijk een online bijeenkomst organiseren.
Gastcolleges kun je online laten plaatsvinden. Zorg ervoor dat je een Blackboard Collaborate sessie aanmaakt. Maak hierbij een guestlink aan voor de gastdocent waarmee hij/zij toegang heeft tot de online bijeenkomst. Het is wel nodig dat er een moderator (de Saxion docent) aanwezig is in de online bijeenkomst. De moderator maakt de gastdocent presentator zodat hij/zij inhoud, zoals een afbeelding of presentatie, kan delen. Ook kan de moderator de vragen die studenten in de chat stellen bij de gastdocent voorleggen.
De gastdocent moet instructies ontvangen over de guestlink en het online lesgeven, inclusief de rol van de moderator of presentator.
Tip: Vraag vooraf aan degene die het gastcollege online geeft of je opnames mag maken van het college zodat je het college kunt hergebruiken.
APPLICATIES

BB Collaborate
KENMERKEN