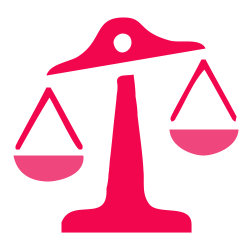 Wanneer studenten een discussie gaan voeren over een onderwerp vraagt dit naast kennis en toepassing ook inlevingsvermogen en analysevaardigheden. Ze analyseren het onderwerp en leren hierdoor het onderwerp of probleemstelling van verschillende kanten te bekijken. Ook leren studenten door discussies hoe ze argumenten en een betoog kunnen formuleren en werken ze aan hun presentatievaardigheden. Door te discussiëren kunnen zij andere studenten ook nieuwe inzichten geven wat hen weer verder brengt in het leren.
Toepassingsmogelijkheden
Via de tool forum in Blackboard kun je een mogelijkheid voor online discussie creëren. Studenten kunnen zelf discussielijnen aan maken voor hun vragen. Andere studenten kunnen hierop reageren zoals ze ook gewend zijn met andere fora op het internet. Studenten en docenten kunnen zich ook abonneren op discussielijnen. Op deze manier krijgen ze een mail wanneer er een nieuw bericht is geplaatst. Dit bevordert de effectiviteit van het forum.
Via de tools Socrative en Dotstorming kunnen studenten door middel van een open vraag input geven op een vraag of stelling. Nadat iedereen input heeft gegeven kunnen studenten stemmen op de beste of meerdere goede ideeën. Op basis van deze weergave kun je een discussie voeren in de klas. Met een meerkeuzevraag kun je studenten laten stemmen op de persoon die de beste onderbouwing geeft en zo een wedstrijdelement toevoegen.
APPLICATIES

BB (graded) discussion board

Dotstorming

Socrative
KENMERKEN