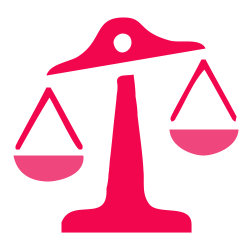 Een werkvorm geschikt voor een  casusopdracht of anderzijds uitgebreide opdracht.
Geef een korte instructie of uitleg van een probleem.
Stel een vraag of geef een opdracht die studenten eerst individueel gaan maken.
Vervolgens laat je ze hun antwoorden in duo's met elkaar delen.
Hierna geef je de volgende hoeveelheid informatie en stel je opnieuw één of enkele vragen die de studenten in duo's maken. Eventueel kun je ze ook eerst weer individueel tot een antwoord laten komen.
Stap 3 en 4 kunnen zich enkele malen herhalen, afhankelijk van de complexheid van het probleem, de casus of opdracht.
Door telkens nieuwe informatie te geven kan de mening of het standpunt van studenten wijzigen of kan men tot een andere oplossing komen. Bespreek na elke stap de overwegingen van studenten.
Bij een vak als recht kun je op deze wijze telkens nieuwe informatie over een zaak geven waardoor je tot een andere gerechtelijke uitspraak komt. En bij vakken rondom gezondheidszorg zou je informatie over het ziektebeeld van een patiënt kunnen geven die je telkens met nieuwe informatie aanvult.
De werkvorm leent zich goed voor situaties waarbij je de studenten wilt wijzen op de complexiteit van zaken. Je bouwt de casus a.h.w. steeds verder op waardoor het steeds complexer wordt.
VARIATIEMOGELIJKHEDEN
Je kunt variëren door studenten telkens vanuit een ander standpunt het probleem te laten benaderen. Welke rechterlijke stappen zou je het slachtoffer laten nemen? Welke kansen zie je voor de verdediging van de dader?
KENMERKEN