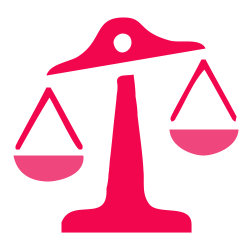 De Script Concordance Test is een toetsvorm die veelal gebruikt wordt binnen het medische gerelateerde onderwijs, om het klinisch redeneren af te kunnen toetsen. In deze toetsvorm worden de studenten geconfronteerd met een realistisch en uit de praktijk voortgekomen vraagstuk. Bij de casus worden ook een aantal vragen aangeboden, die bijvoorbeeld in de vorm van een hypothese of een suggestie voor een vervolgaanpak aangeboden worden. Op basis van de verkregen informatie moeten studenten vervolgens overwegen welke diagnose je zou kunnen stellen, of welke aanpak ingezet zou kunnen worden. De casussen die gebruikt worden binnen deze toetsvorm zijn qua volledigheid in informatie en complexiteit vergelijkbaar met een praktijkprobleem, waardoor hogere denkniveaus ingezet moeten worden en daarmee ook afgetoetst kunnen worden.
Een Script Concordance Test voldoet altijd aan onderstaande kenmerken:
De casussen zijn gebaseerd op realistische en authentieke situaties, waarbij telkens meerdere oplossingen mogelijk zijn;
De student wordt gevraagd om in te schatten hoe waarschijnlijk een bepaalde diagnose is, of hoe waarschijnlijk het is dat de beschreven aanpak werkt.
De student wordt beoordeeld op basis van 'een standaard' ofwel een soort antwoordmodel, dat is samengesteld op basis van verschillende expertbeoordelingen. Het antwoordmodel is op zodanige wijze geformuleerd dat verschillen in de opvattingen tussen experts toegelaten kunnen worden.
Bron: Van Berkel, H., Bax, A., Joosten-ten Brinke, D. (2014). Toetsen in het hoger onderwijs (3e druk). Houten: Bohn Stafleu van Loghum.
VARIATIEMOGELIJKHEDEN
Het is mogelijk om binnen de toetsapplicatie Surpass de Script Concordance Test op digitale wijze summatief in te zetten. Daarnaast kan de optie formatieve toetsing binnen Blackboard gebruikt worden voor formatieve doeleinden. In beide gevallen kan de casus als tekst worden ingegeven, waarna studenten ofwel een essay question beantwoorden, ofwel verschillende antwoordopties in volgorde van waarschijnlijkheid kunnen zetten.
In plaats van alleen tekstueel aanbieden van een casus kan er ook voor worden gekozen om de casus in de vorm van een videofragment vorm te geven. Hierdoor kan er binnen Saxion gebruik gemaakt worden van de videoapplicatie Kaltura.
APPLICATIES
Surpass
KENMERKEN