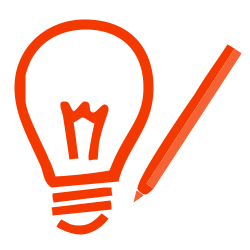 Bij een presentatie geeft de student of een groep studenten een mondelinge, en vaak ook visuele, weergave van bijvoorbeeld eigen resultaten. Tijdens de presentatie vertellen studenten hoe ze een bepaald product hebben ontwikkeld of hoe het proces is verlopen. Het publiek komt vaak om informatie op te halen en vragen te stellen bij aspecten die zij nog niet begrijpen. Vragen worden vaak achteraf maar ook wel eens tussentijds gesteld. Ook kan na een presentatie een discussie worden gestart over het onderwerp wat in de presentatie behandeld is.
Variatiemogelijkheden
De meest voorkomende manier van presenteren is het overdragen van kennis via een PowerPoint. Zowel voor docenten als voor studenten is de valkuil hierbij dat er teveel tekst op de dia komt te staan waardoor het meer oplezen dan presenteren wordt. Een PowerPoint dient als ondersteuning te zijn aan het verhaal wat je presenteert. Een Prezi is een minder statische vorm van een presentatie, hierbij heb je meer mogelijkheden in de structuur van de presentaties.
Een presentatie kan ook op video worden ingeleverd. Wanneer een student bijvoorbeeld een presentatie geeft op stage dan kan een opname hiervan dienen als eindproduct voor een module. Hierdoor hoeft de student niet zowel op stage als op school een presentatie te geven. Een andere vorm van gebruik van video is wanneer de student niet live verteld, maar zijn presentatie in video heeft vormgegeven.
Een infographic is een informatieve poster waarbij vaak resultaten van een onderzoek worden gepresenteerd. Omdat je bij deze vorm veel rekening moet houden met de hoeveelheid informatie die je erop kwijt kunt, dwing je de student alleen de kern visueel weer te geven. Hierdoor is de student meer gedwongen het verhaal uit zijn hoofd te presenteren. Daarnaast kan de infographic als een visueel rapport dienen wat vaak aantrekkelijker is dan een pagina tellende rapportage.
Tijdens een online les, bijvoorbeeld in Blackboard Collaborate, kan je studenten ook laten presenteren. In de lijst met 'Attendees/Deelnemers' kan je een student 'Presenter/Presentator' maken. Door deze rol krijgt de student (tijdelijk) de rechten om bij 'Share content/Inhoud delen' materialen te delen zoals afbeeldingen, bestanden of het delen van zijn/haar scherm. Hierbij kunnen de andere studenten bijvoorbeeld feedback geven of vragen stellen in de chat of vraag naderhand een student feedback te geven via zijn/haar camera en microfoon. De feedback kan men gebruiken voor het verder uitwerken van de opdracht.
APPLICATIES
KENMERKEN