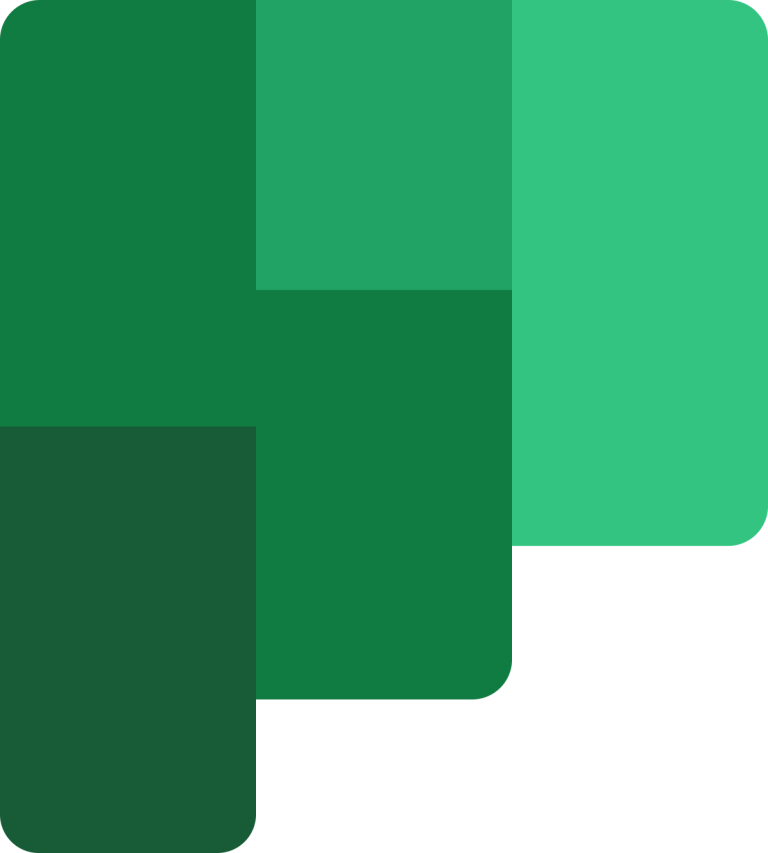 Met Microsoft Planner kun je de gezamenlijke taken van je team overzichtelijk in beeld brengen en bewaken. In één oogopslag wordt duidelijk wat de status van je project(en) is.
Op een Planner-bord maak je kolommen aan waarbij je de namen zelf bepaalt (met je team). Deze kolommen gebruik je om de taken van je team te ordenen. De taken worden per kolom als 'kaartjes' onder elkaar weergegeven. Je kunt ze omhoog en omlaag slepen en van de ene naar de andere kolom.
Elke taak heeft tenminste een titel, en kan daarnaast gegevens bevatten zoals een beschrijving, een begin- en einddatum, één of meer labels, status, prioriteit, een checklist (subtaken) en opmerkingen. Ook kun je taken toewijzen aan personen, zodat duidelijk is wie van het team waarvoor verantwoordelijk is.
Je kunt de indeling van het bord elk moment veranderen door het het overzicht te filteren op eigenschappen zoals status, prioriteit, einddatum of persoon, of door de kolomindeling te wijzigen aan de hand van deze eigenschappen. Hierdoor heb je snel inzicht in de actuele status van een project, zonder dat iedereen updates via e-mail aan elkaar stuurt.
Bij Mijn Taken in Planner vind je alle taken terug die op verschillende Planner-borden aan jou zijn toegewezen.
Planner werkt in combinatie met Microsoft Teams. Binnen een Team kun je per kanaal één of meer Planner-borden aanmaken. Deze worden zichtbaar als tabblad in het kanaal. Het is echter niet mogelijk om buiten een Team een Planner-bord aan te maken, bijvoorbeeld voor persoonlijke taken.
WEBSITE
Microsoft Planner
VIDEO
VOORDELEN
Eenvoudig te gebruiken
Alle informatie bij elkaar in één actueel overzicht
Geen statusupdates via e-mail meer nodig
Alle taken van verschillende Planner-borden in één overzicht bij elkaar
Planner is gekoppeld aan de Microsoft-applicaties To Do en Outlook
NADELEN
Alleen voor Team-taken; niet voor persoonlijke takenborden
VERWANTE APPLICATIES
Microsoft Teams