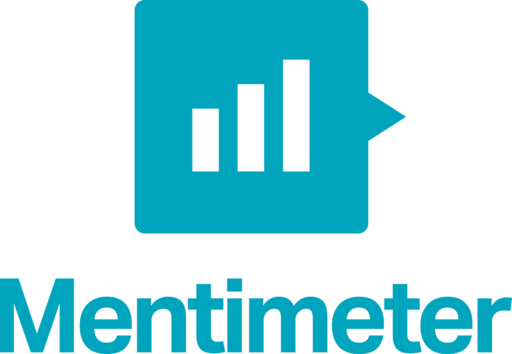 Mentimeter is een tool waarmee je een quiz maakt. Als docent kan je deze quiz bijvoorbeeld inzetten tijdens de les om te controleren of de leerstof is begrepen of om de voorkennis te testen. Met Mentimeter maak je binnen één quiz eenvoudig vragen aan. Mentimeter beschikt over meerkeuzevragen, maar ook over veel andere leuke vraagtypes zoals schalen, matrixen of woordwolken. Echter ben je beperkt in de mogelijkheden bij een gratis account.
De deelnemers aan een quiz gaan met hun eigen device naar menti.com en vullen daar de code van de quiz in om mee te spelen. Met een Office365 account download je via de website van Mentimeter een plugin waarmee je de Mentimeter quiz rechtstreeks in jouw PowerPoint presentatie kan zetten.
WEBSITE
Mentimeter
VIDEO
VOORDELEN
veel verschillende vraagsoorten mogelijk
slides invoegen mogelijk
plugin voor PowerPoint beschikbaar
NADELEN
beperkte mogelijkheden bij gratis account
EXTERN ACCOUNT
Om een Mentimeter aan te kunnen maken heb je een account nodig
Om er als student aan deel te nemen heb je alleen een code nodig, dus geen account
Let op!
Dit is een applicatie waarmee je instelling mogelijk een contract of licentieovereenkomst moet hebben afgesloten.

Zie AVG voor meer informatie
VERWANTE APPLICATIES